An automated high content single cell analysis platform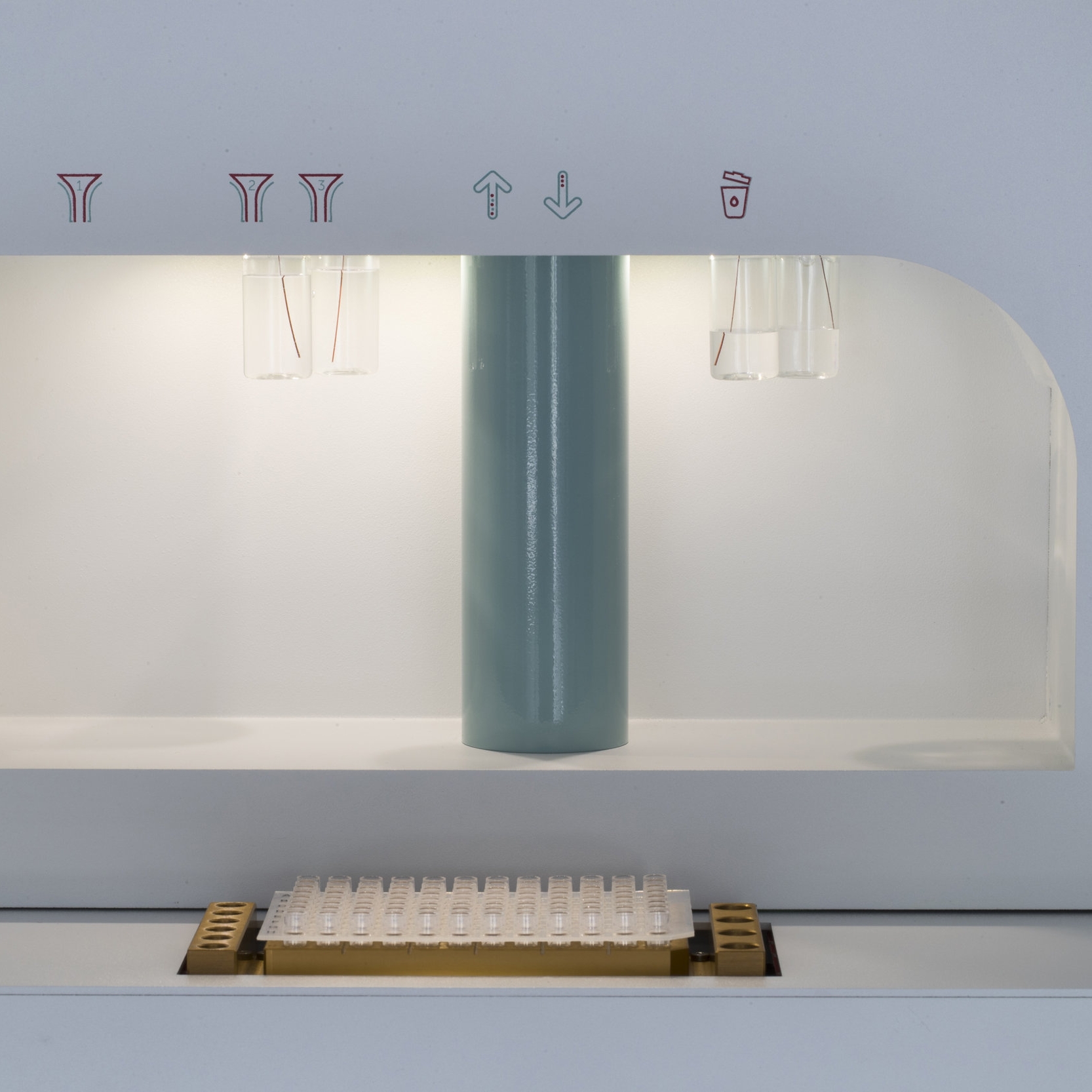 LumaCyte's Radiance Laser Force Cytology (LFC) instrument is a high-content, microfluidic device that enables scientists and researchers to characterize individual cells based upon optical forces without the use of labels.
Differences in cell biochemistry, morphology, and deformability (cytoskeletal changes), which are often associated with viral infection, cancer, sepsis, and other diseases, give rise to detectable differences in optical force and deformability which are quantitated by Radiance.
Key Features
Microfluidics and laser based instrument for single cell analysis, real-time cellular imaging

Comprehensive Illuminate software suite that includes a powerful and intuitive interface to manage the instrument and analyze data.

Integrated Autosampler for 96 well plate automated processing

Benchtop design with a footprint (26" D x 24" W x 36" H) that fits on a laboratory bench

Sensitive to phenotypic cellular changes including viral infection, cancer, cell differentiation
Select Applications
Vaccine development – Rapid viral titering and infectivity studies
Cell Therapy - Characterization of patient T-cells, viral infectivity, proliferation / scale-up monitoring, and potency assays
Viral safety - The broad based detection of adventitious viruses in bioreactors and production processes
Phenotypic drug discovery - Pre-clinical drug candidate screening, toxicology, and cell biology
Cancer - Tumor cell characterization from blood and solid tumors, and circulating tumor cell (CTC) for R&D and diagnostic
Process monitoring - Rapid detection and quantitation of viral vector production of proteins during R&D and manufacturing.
To speak with one of our Laser Force Cytology experts about product information and product support please contact us by phone (888) 472-9295 or email.
Visit TheCyte, LumaCyte's blog for news, information, Article reviews, and tech notes related to single cell analysis.